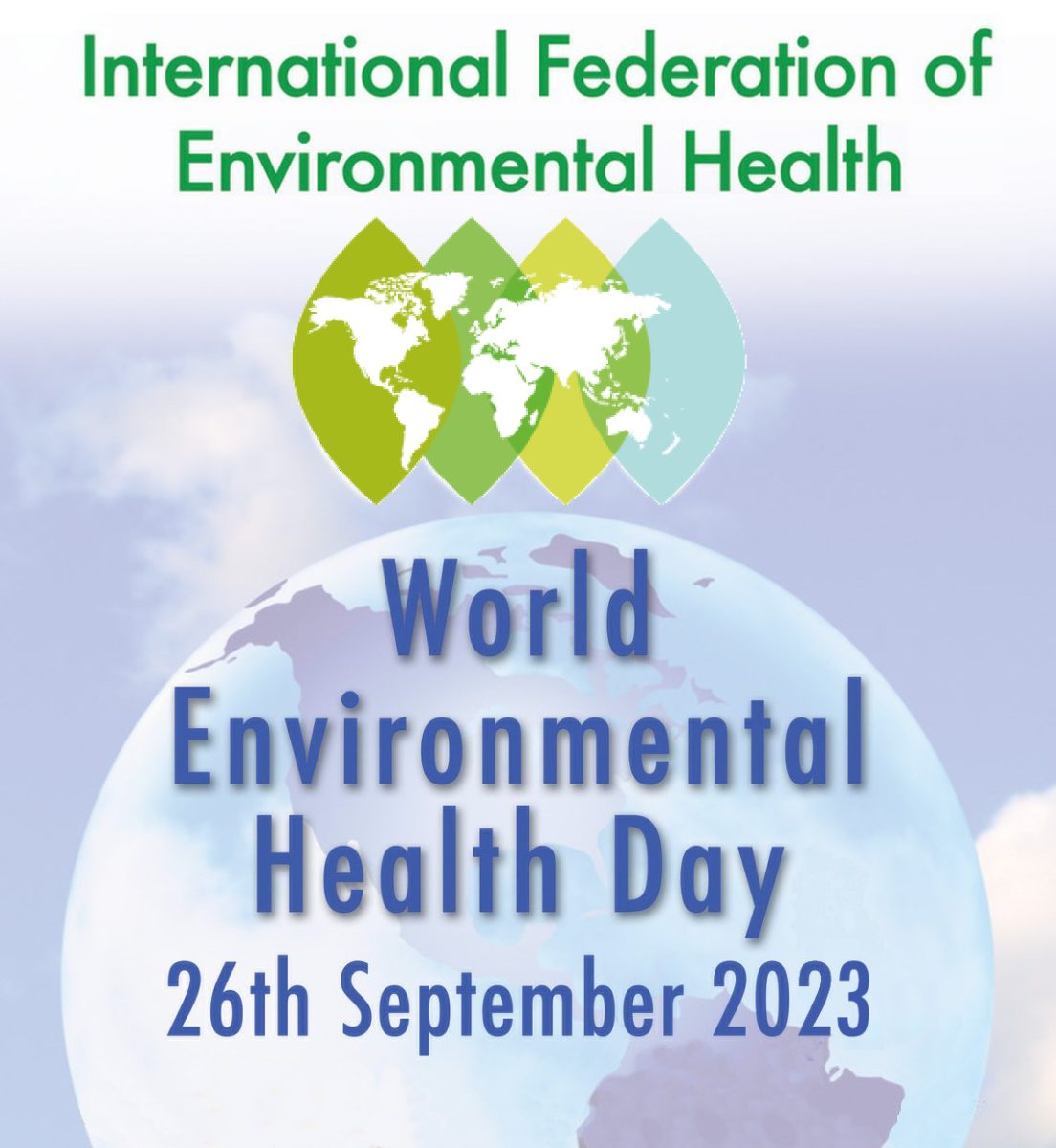 Every year, 26 September is marked as World Environmental Health Day across the globe.
World Environmental Health Day is observed to raise awareness regarding the significance of the health of our environment.
The theme for the 2023 is "Global Environmental Public Health: Standing up to protect everyone's Health each and every day".
The theme reflects the consistency with which the global environmental health workforce has been addressing the myriad of environmental health challenges and issues to prevent illness and promote human health and the environment.
Environmental health Officers represent one of the largest subdivisions of the global
public health workforce and must be recognized for the delivery of the essential environmental public health services. Current challenges include climate change and the climate-sensitive health risks posed and the resultant health outcomes as well as potential outcomes for health systems and facilities. Other global environmental health challenges include food safety and security, chemical, air and water pollution, solid and hazardous waste management, sanitation and wastewater management, vector proliferation, poor housing, and disaster risk reduction. At the policy and management levels in many countries, there needs to be greater urgency in embracing and introducing appropriate technology to enhance the work and productivity of Officers.
According to World Health Organisation (2016), global environmental issues account for more than 12.6 million deaths each year. Along with the issues mentioned, include soil pollution, ultraviolet radiation, and biodiversity loss. According to the data, more than 100 illnesses and injuries can be directly linked to environmental health concerns. Often, these issues have the greatest impact on communities that are poor and already have significant health care vulnerabilities.
At least 155 states recognise their citizens have the right to live in a healthy environment, either through national legislation or international accords. Despite those protections, the World Health Organization estimates that 23 percent of all deaths are linked to "environmental risks" like land and air pollution, water contamination and chemical exposure.
The last decade was the hottest in human history and we are already experiencing the impacts of climate change, with wildfires, floods and hurricanes becoming regular events that threaten lives, livelihoods, and food security. Climate change also affects the survival of microbes, facilitating the spread of viruses, and expanding the range of vectors. If no action is taken, pandemics are likely to occur more frequently, spread more rapidly, have greater economic impact, and kill more people.
WEHD provides the opportunity for Environmental Health bodies around the world to promote our work to the public and policy makers and to involve them in events planned for the day.
A primary activity of any public health strategy is information sharing. By understanding what the risks are, Environmental Health Professionals can better deploy resources to protect everyone's health each and every day.
For more information about the day and how it is being celebrated across the Globe see here.