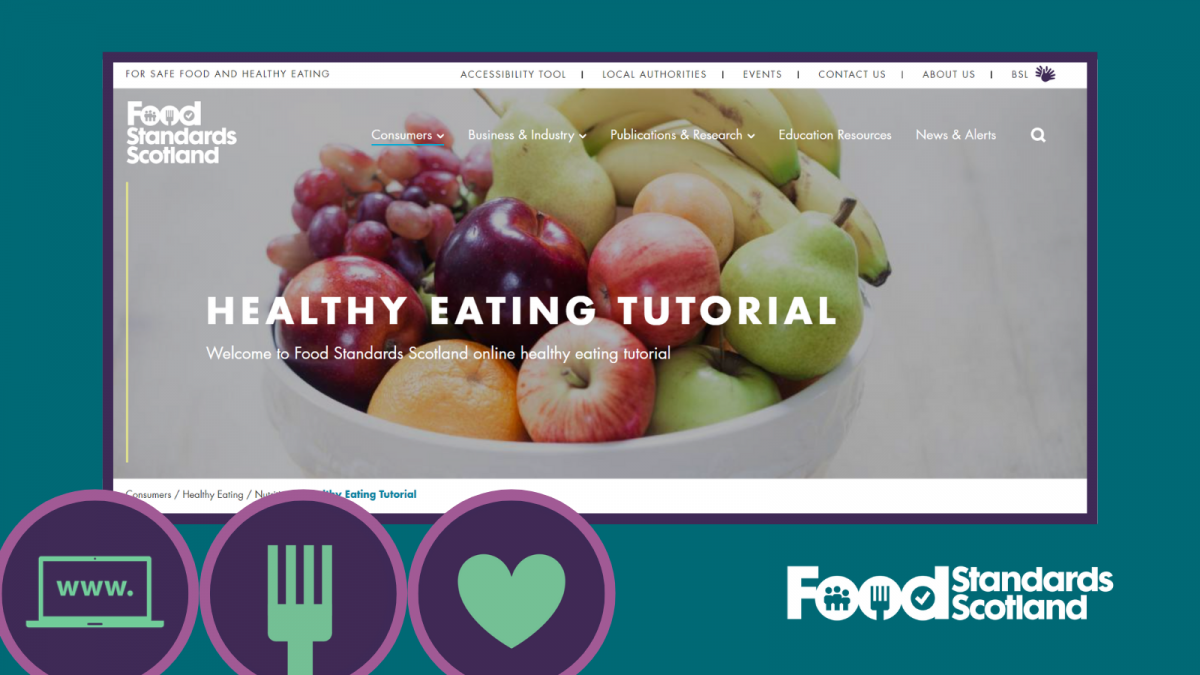 Food Standards Scotland have relaunched their Healthy Eating Tutorial, developed in collaboration with Public Health Scotland.
The tutorial serves as a helpful tool for those looking for an introduction to nutrition, and who may be required to provide healthy eating messages to others as part of their job, for example those working in health and social care, education, community groups, local authorities, retail, catering and food manufacturing. It may also be of interest to consumers who want to learn more about healthy eating.
Along with updated content and modules, the tutorial now carries Continual Professional Development (CPD) hours for REHIS CPD scheme – a score of 80% or more in the optional final assessment will receive a certificate for up to a maximum of 1.5 CPD hours.
The digital tool familiarises users with the Eatwell Guide and aims to demonstrate the importance of a healthy diet and what it's comprised of; as well as outlining the advice and support available to achieve it. 
You can learn more and try it out here.