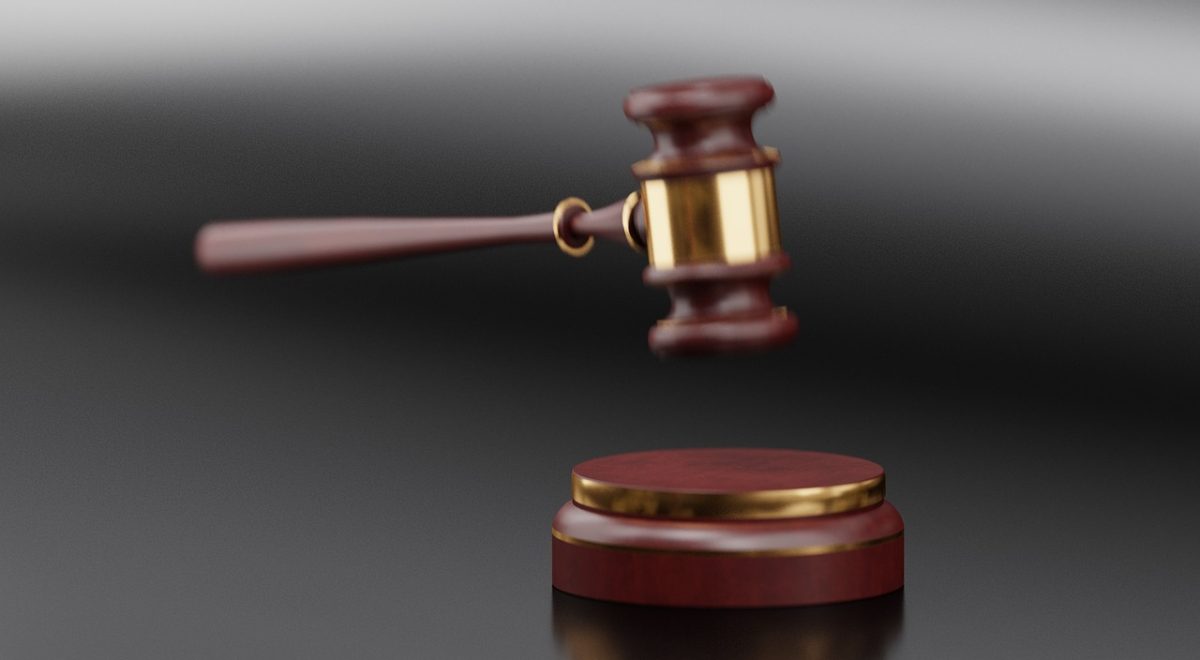 A gym owner from Denny has been arrested following a joint investigation between the Scottish Food Crime and Incidents Unit (SFCIU), Police Scotland and Falkirk Council's environmental health department.
In a landmark case, Jamie George (32) was sentenced at Stirling Sheriff Court to 37 months in jail for distributing 2,4-dinitrophenol (DNP), a highly toxic industrial chemical.
The gym owner was convicted on Tuesday, 4 July after having pled guilty to charges of supplying DNP which, if ingested by humans, can kill or cause very serious side- effects.
Historically, it has also been sold as a diet pill for weight loss.
George pled guilty to a charge that, between May 1 2017 and October 8 2021, both dates inclusive, at various premises, including Muscle Hut in Camelon, he culpably and recklessly supplied the public with 2,4-dinitrophenol for human consumption knowing the substance was unsafe, injurious to health and potentially lethal if ingested, doing all of this to the danger of life.
His sentencing came as a result of a joint investigation between FSS's Scottish Food Crime and Incidents Unit (SFCIU), Police Scotland and Falkirk Council's Environmental Health department.
The case is the first of its kind involving DNP to be prosecuted in Scotland and is the first major criminal investigation to lead to a conviction for the SFCIU.
SFCIU staff, Police officers and Falkirk Council employees recovered 5kg of DNP, 120 filled capsules and 10,000 empty capsules as part of their investigation,
Ron McNaughton, head of the SFCIU, was delighted with the sentence and hailed the work of his department to secure it.
He said: "Jamie George's sentencing today sends a clear message that there are consequences for those individuals who are prepared to put peoples' lives at risk in order to profit financially from the supply of DNP. It also highlights the importance of the continuous collaborative work being undertaken by the SFCIU, as well as local authorities such as Falkirk Council, and Police Scotland to keep people safe.
"We welcome today's sentencing as we know that DNP has tragically been responsible for at least 33 deaths in the UK since 2007 and it remains of critical importance that we continue to highlight the dangers of DNP again and again. DNP is not safe for human consumption under any circumstances. If you consume DNP you are very likely to become ill, potentially seriously ill, and there is a real possibility that you could die as a result. I cannot be more clear."
The investigation into George was intelligence led with various agencies working in partnership to bring the case to court.
Amongst them was Falkirk Council's Environmental Health department.
Councillor Cecil Meiklejohn, leader of Falkirk Council, hopes the conviction acts as a deterrent.
Cllr Meiklejohn said: "The investigation involving our Environmental Health Officers involved a significant resource in executing search warrants, examining evidence, interviewing witnesses, and checking fitness centres.
"The aim was to disrupt and stop the manufacture and sale of this dangerous chemical for human consumption.
"We are pleased that the work has resulted in a conviction and hope this serves as a warning to others."
There is no antidote to DNP with sufferers having to endure their symptoms until they hopefully recover.
There have been over 30 recorded deaths across the UK associated with DNP consumption, two of those in Scotland.
It's suggested that 1kg of DNP is enough to create 5000 capsules.
Detective Chief Inspector David MacGregor, Forth Valley CID, said it was vital George's operation was brought to a halt to prevent any further misery.
He said: "DNP is an extremely dangerous substance and should never be used for human consumption.
"Jamie George acted recklessly, without regard for the lives of those he supplied it to. It's vital the public understands how lethal DNP can be and that's why this conviction is so important.
"It sets a precedent to anyone who thinks it's acceptable to break the law and put lives at risk through supplying it. It also underlines our commitment to the country's Serious Organised Crime Strategy.
"We are committed to tackling substance misuse and will continue to work with partner agencies to target those involved in the distribution. Anyone with concerns about the supply of DNP, or any other potentially harmful substance, is urged to contact Police Scotland and we will investigate thoroughly."
Welcoming the sentence, Helen Nisbet, Procurator Fiscal for Tayside, Central & Fife, said DNP could have "fatal consequences" for those taking it.
"Nonetheless, Jamie George sold this dangerous substance without any regard for the safety of anyone who might be buying these substances from him," she added.
"This was a coordinated effort by enforcement agencies to disrupt the trafficking of a harmful drug through Scotland.
"With each successful conviction of this kind, we can help reduce the harm that these drugs inflict on Scotland's communities.
"We are targeting all people who threaten communities across Scotland, not only drug manufacturers but also those who direct their movements."
The public should call the FSS Scottish Food Crime Hotline on 0800 028 7926 if they have any information regarding the sale of DNP.
Sheriff Derek Hamilton has published their sentencing statement and can be read here HMA v Jamie George.