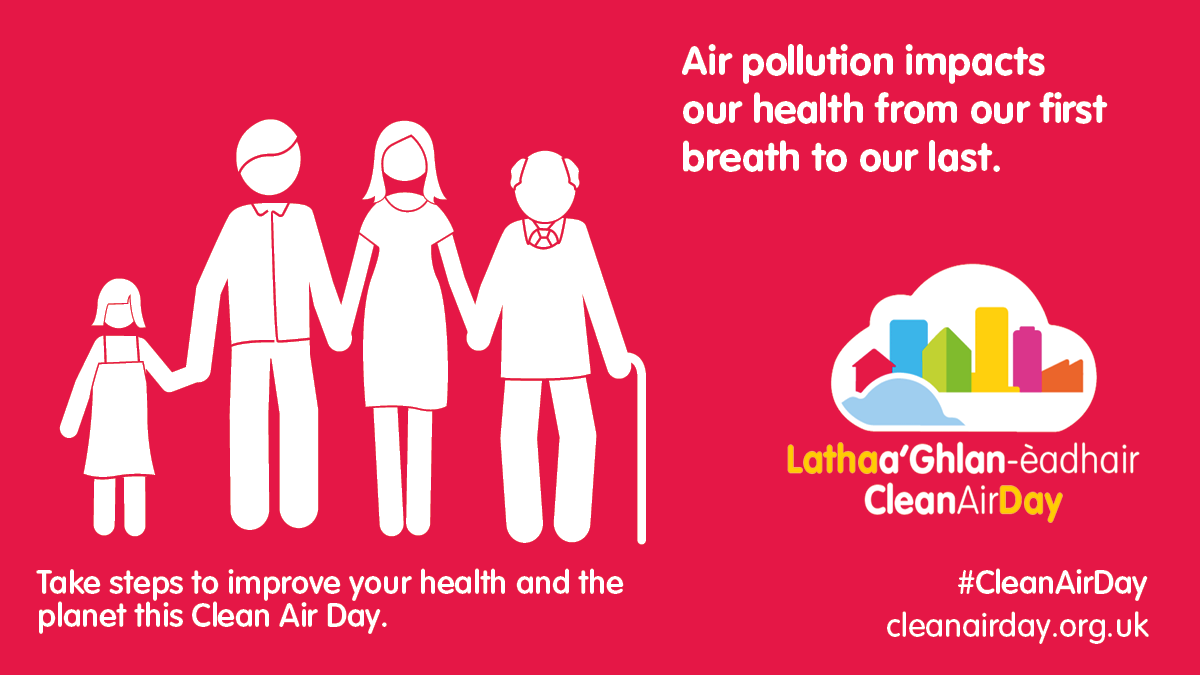 Clean Air Day, the UK's largest campaign on air pollution is happening on Thursday 15 June 2023. The theme is – "Clean up our air to look after your mind this #CleanAirDay".  
The campaign is focusing on the fact that cleaning up our air is good for us in many ways: it not only benefits our physical health and the environment, but can also protect our mental and brain health.
To get involved, visit the Clean Air Day website.